Instituto Superior Técnico – "Alumni Talks" 2021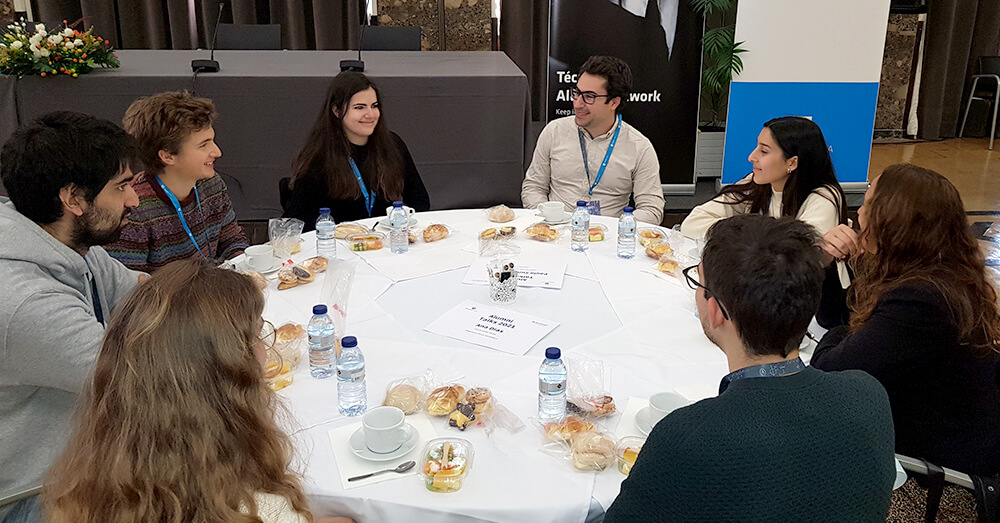 The "Alumni Talks" took place at Instituto Superior Técnico last Wednesday, December 14th, 2021.
The event aims to join finalist students and alumni at a round table to have breakfast in an interesting and informal talk about what the students will face once they finish university, clarify doubts, ask for advice, exchange opinions and experiences, resulting in an enriching experience for all the participants.
This is the type of event that it is great to clarify some questions and uncertainties that we all had when we were students finishing our studies and entering the labor market.
We would like to thank Paulo Zuniga Roque, Naval Architect and Project Manager from Vera Navis Ship Design for being present, and hope that he helped the future generation of highly qualified naval architects.
We wish them all the best!
Paulo Zuniga Roque has always been passionate about the shipbuilding industry. When he was studying Paulo used to spend his summer vacations working in the shipyard of Nautiber where he experienced in the first person the trades of the craft. He started working in ship design before he finished his master degree in Naval Architecture and Marine Engineering, in Instituto Superior Técnico (Lisbon), and aware of the complexity of the trade, he made a thesis and published papers on the shipbuilding process and how to measure a shipyard's efficiency.
In 2018, Vera Navis recruited him and one year after, at the age of 25, he was promoted to project manager. Since then, his teams delivered projects for ships that now sail all over the world and were built in countries like the United Kingdom, Netherlands, Portugal and Israel, among others.
After working in projects including outfitting, structural detailing, newbuilds and retrofits, he is now focused in upgrading his project management skills while he complements his work with his studies and his academic publications.
More info: Instituto Superior Técnico
Photo Credits: Instituto Superior Técnico
https://veranavis.com/wp-content/uploads/2021/12/paulo-zuniga-ist.jpg
523
1000
Vera Navis
https://veranavis.com/wp-content/uploads/2022/09/logo-2022.svg
Vera Navis
2021-12-20 09:48:54
2021-12-20 13:54:04
Instituto Superior Técnico – "Alumni Talks" 2021